Storme's Match
Grim Reapers Book 1
The world is overrun – but the GEOX team will go as far as they need to in order to fight back.
Fourteen months after a deadly alien invasion that killed billions, the last remaining human survivors are still in hiding.
Gabriel Storme is the leader of the GEOX team, a group of soldiers making their way north across the European Space, risking everything to reclaim Earth from the aliens. Along the way, in the ruins of Paris, Storme and his team are tasked with rescuing a group of women from a fate worse than death.
Since the alien invasion, Eva Carter has been hiding in a survivor settlement, using her military experience to provide security. Unfortunately, five days ago, she and four women were kidnapped by the aliens, and Eva has a pretty good idea of what they plan to do to her and the others. She just doesn't know how to stop it from happening.
This sexy, adventure-filled book is intended for adult readers.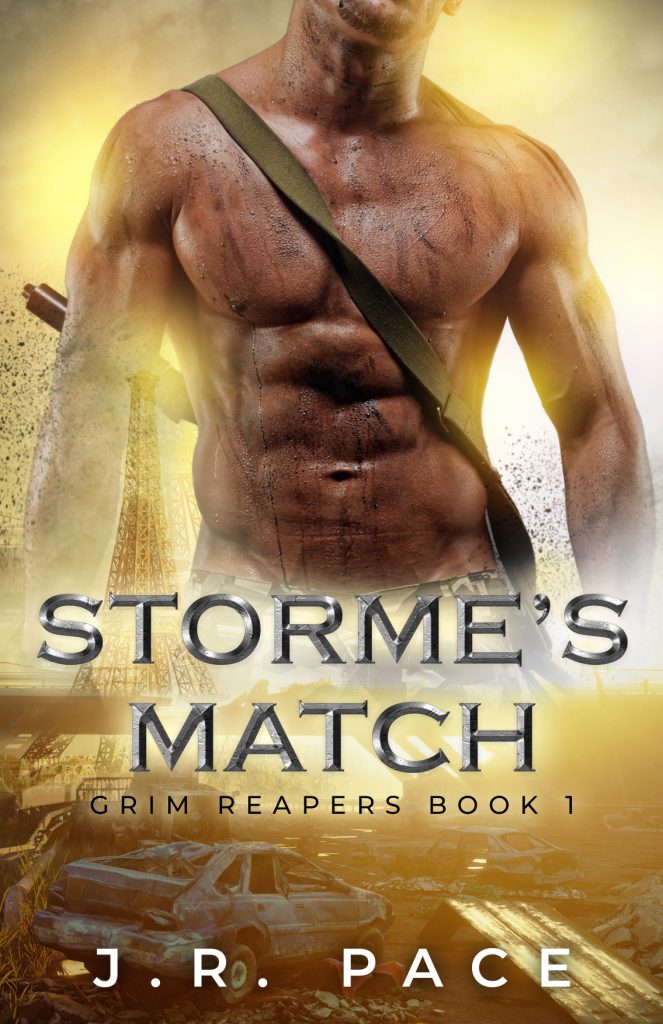 ---
Sawyer's Mistake
Grim Reapers Book 2
What would you be willing to do to survive?
Saoirse isn't tough, but she's a survivor. Fifteen months after an alien invasion that killed billions, she thinks she's prepared for anything life throws at her, but that's before she discovers a terrifying new ability that has the potential to change the world as they know it.
Jake Sawyer, the GEOX Team's second-in-command, is handsome, charming, and has secrets of his own. The beautiful redhead is a distraction he can't afford, so he's been doing his best to stay away from her. When Saoirse falls into a dangerous situation, Sawyer will have to make a life or death decision.
Each book in the Grim Reapers series can be read as a standalone romance. This sexy, adventure-filled book is intended for adult readers only. Contains mild power play and profanity.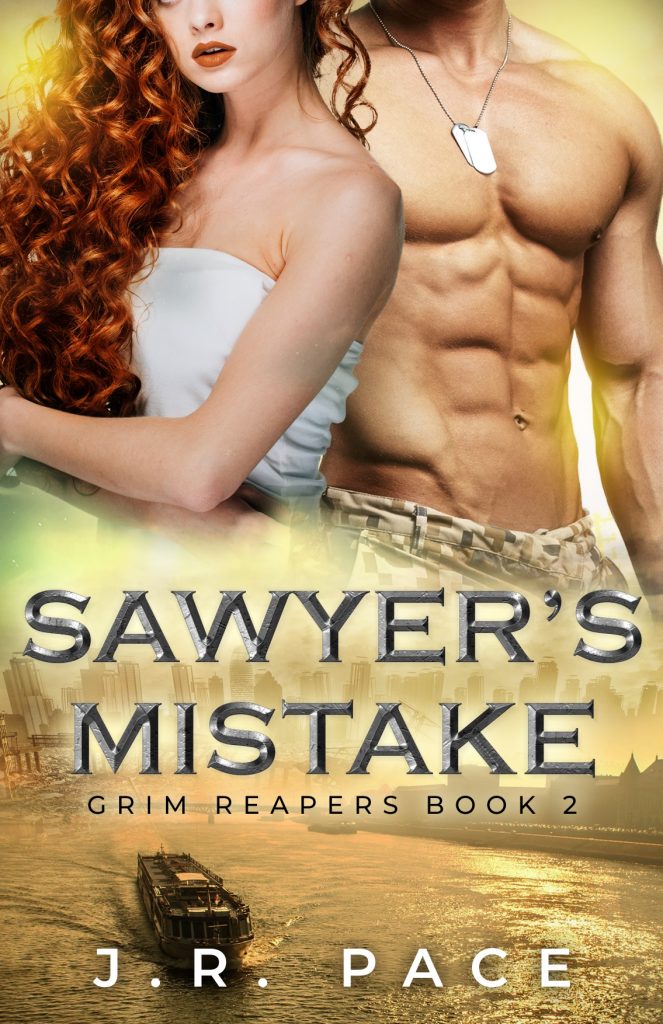 ---
Prado's Choice
Grim Reapers Book 3
The aliens are upping the stakes, and humanity's very survival is in question.
Javier Prado knows he's got problems: his back hasn't healed since a Remur soldier tried to snap him in two a couple months earlier and, as the GEOX team's sniper, he can't afford to be slowed down by the painkillers he's been taking.
Alix Chastain is the last person to join the team and, despite their assurances, isn't sure she belongs. And then there's her growing attraction to a certain sniper.
When they finally find the Pangea colony and join the survivors there, things aren't as they expected. Will the GEOX team be able to prove themselves to the Pangea residents before it's too late? What will Alix and Prado do with the growing attraction between them?
This sexy, adventure-filled book is intended for adult readers only.